Thyritronics is a high-tech electronics company specializing in circuit breaker trip units and programmer repairs.
Thyritronics is a leader in repair of trip units and
programmers for circuit breakers.
175 Ridgeland Plaza
Ridgeland MS 39157
Phone 601-856-9798
cell 769-231-2584
thyritronics@hotmail.com

Owner: Eddie Tate
Shop Manager: Damian Hobson


Representation of Breaker Protection Logic

We have been providing quality, timely repairs and calibration to the electrical power industry for over 38 years.
Now Repairing:
• Square D Micrologic Series B trip Units
• Merlin Gerin STR58U, STR38S, ST206, ST316 & similar units
• Upgrade/Repair TVRMS Test Sets to TVRMS2
• GE Multilin Generator & Motor Management Relays
• Micrologic Series B Rating plugs: all Values now in stock
Industry leader in trip unit repair.
We support all major manufacturers units.
Highest value fixed pricing.
No fee for evaluation.
Customize and function upgrade services.
Extensive test report.
Contact Information: Telephone 601-856-9798 Cell 769-231-2584
Address: 175 Ridgeland Plaza, Ridgeland MS 39157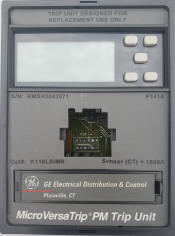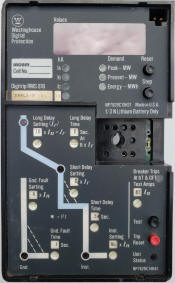 We Buy & Sell Rating Plugs